Brushed and flat: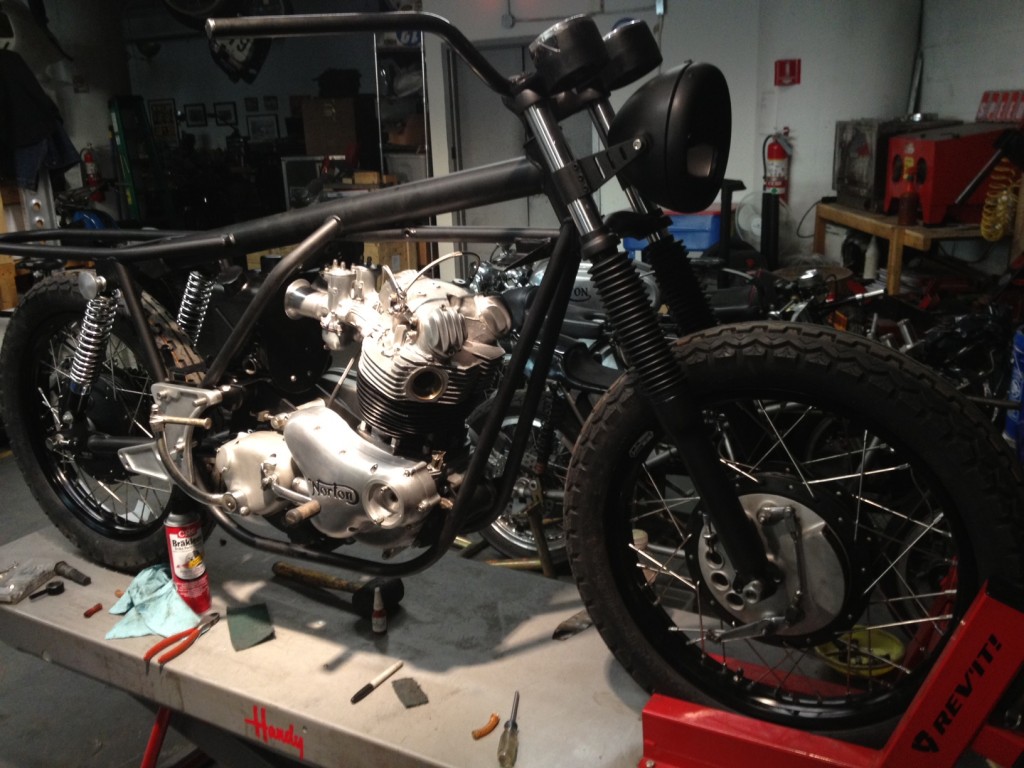 When a project gets moving, sometimes it takes a while for it to show its character.  When we built up the motor for this bike, it was built around a good cam, porting, carbs, etc.  It was a race motor alone on the bench.  As we started to build up the bike around it, the function started steering the form.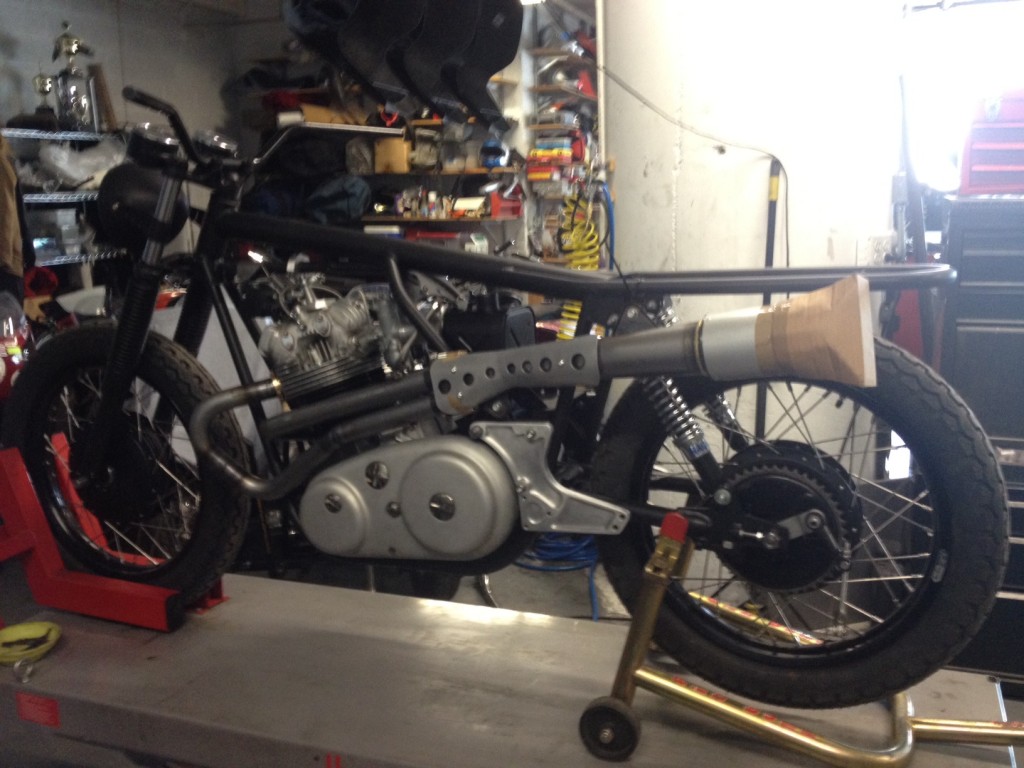 With the PW3 cam and the ported head it was clear a good exhaust would be necessary.  During a shop visit one day, owner Peter Billow looked at a few of the race bikes within and asked about the idea of a Maney exhaust.  Certainly not unheard of for a street bike, but off the menu, for sure.  But we know by now that Steve Maney's exhaust and the PW3 care are the perfect marriage, fantastic for mid-range, the power band where a street bike is used most.
I can never get enough of looking at this motor.