It's been hush hush, for no reason other than the details needed to be hammered out.  Now… consider them hammered.  Our long-time friend, mentor, techie, and fellow racer John Magyar put in the order for not one, but TWO complete Seeley-framed bikes, the likes of which haven't been seen.  Read on.
On Tuesday, February 14th, a crate the size of an NYC studio apartment arrived at Spannerland, having made its way across the Atlantic from Minnovation Racing.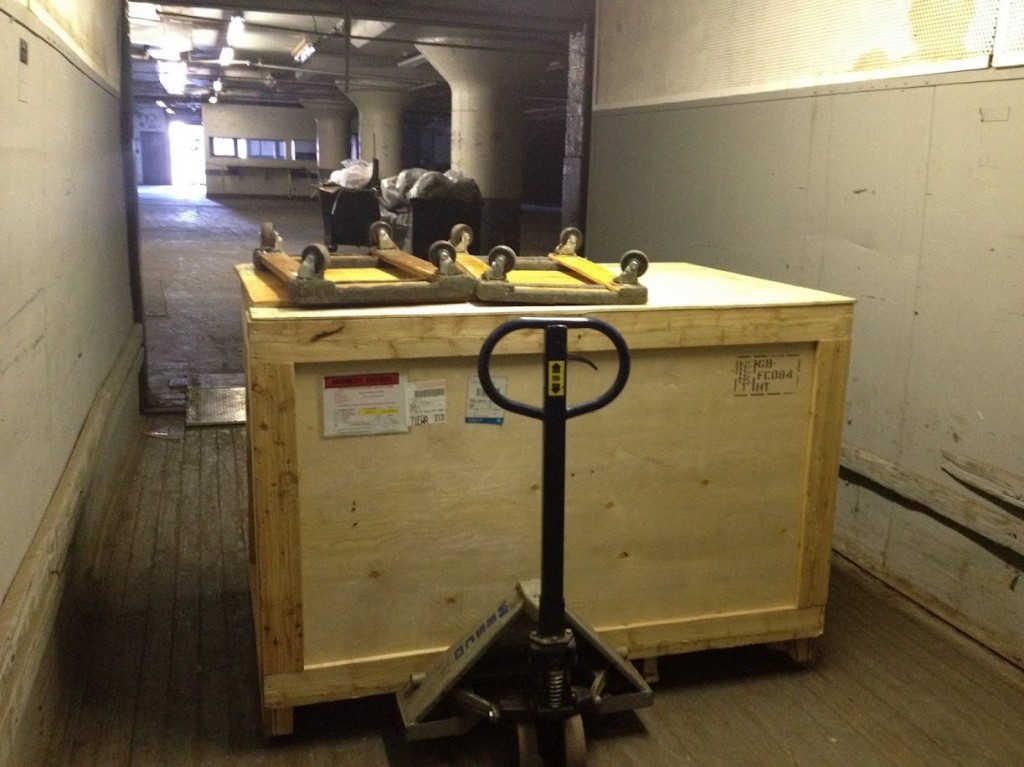 The crate was actually smaller than some of our past deliveries, but inside was nothing but twice the fun.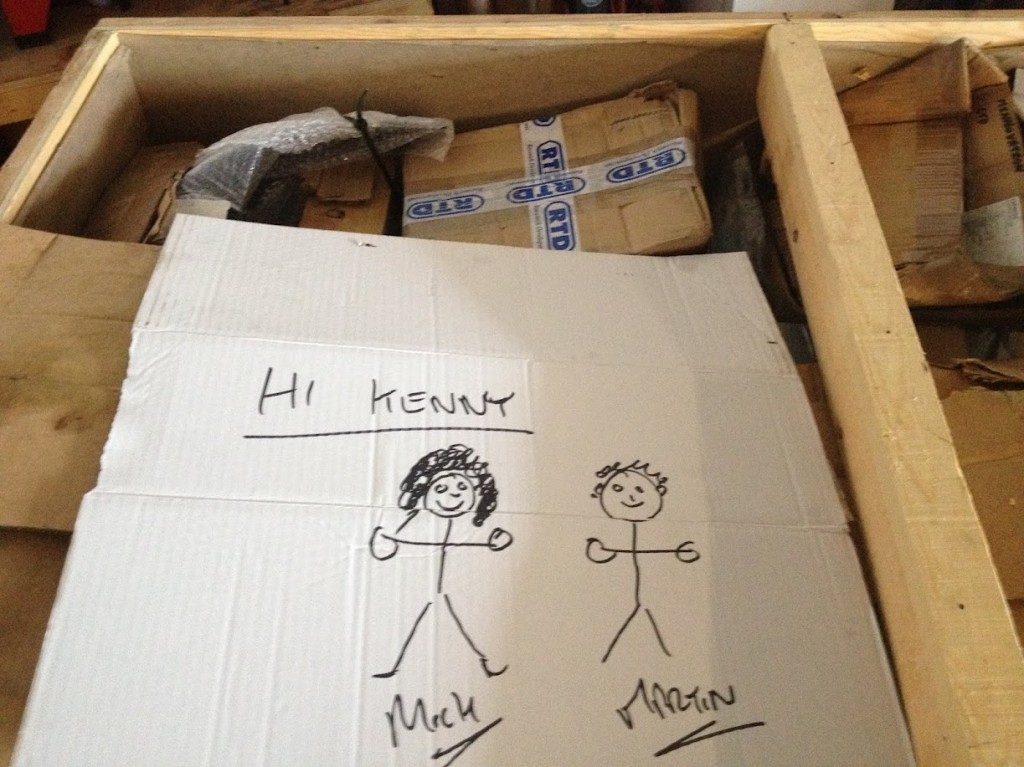 In this photo, actual likenesses of Mick and Martin from Minnovation Racing.  Silly boys.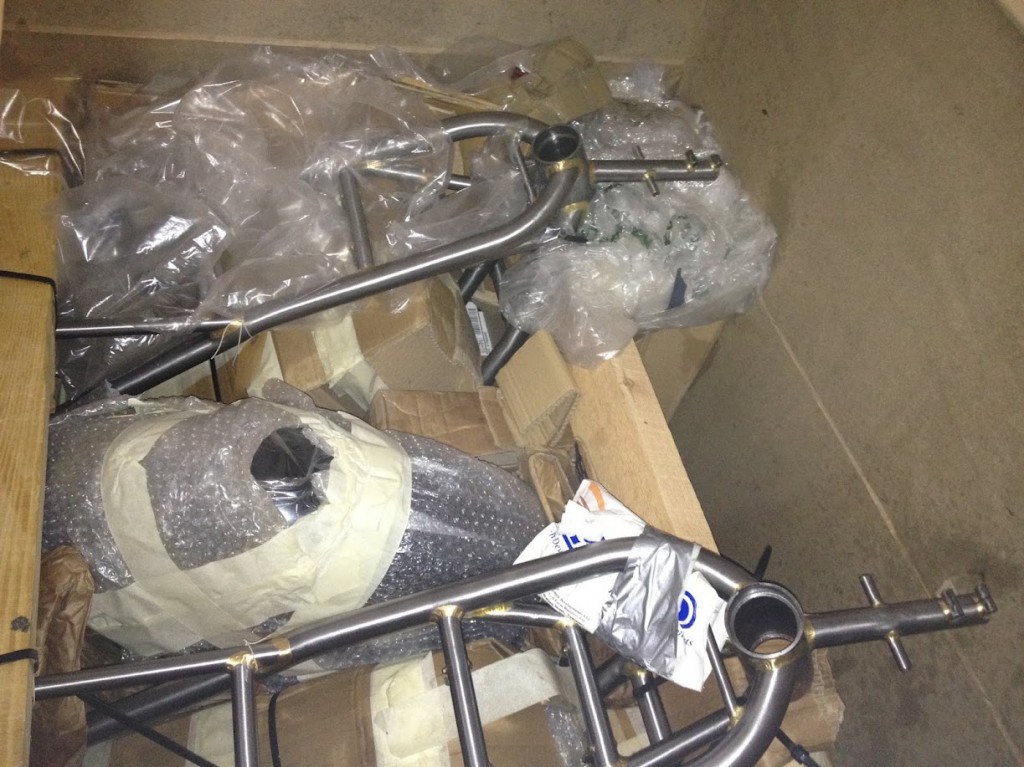 As the packing material was pulled away, the motorbike porn begins to shine through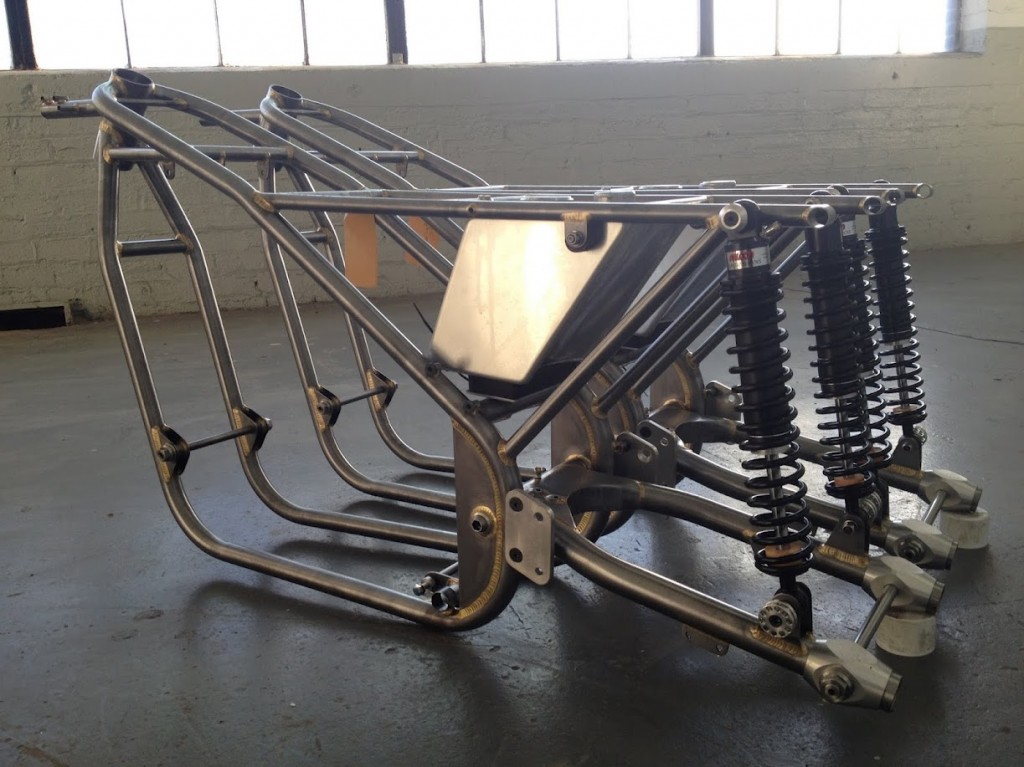 Voila!  Two NYC Norton-spec Minnovation Racing Seeley MK2 chassis are pulled from the crate.  Folks, rest assured you are looking at something you won't get to see very often: Two Titchmarsh-built Seeleys lined up in their birthday suits, ready for the jewelry and dresses.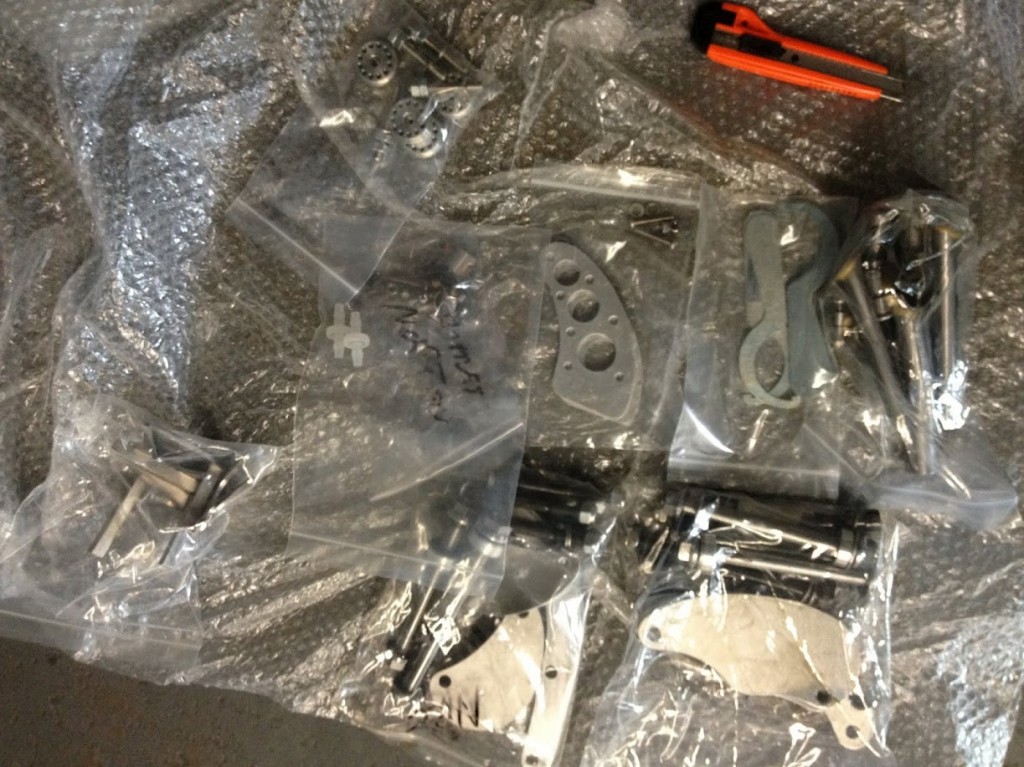 Some of the aforementioned jewelry.  Engine plates, custom mounting bolts, spools, brackets, etc.  An alloy dream.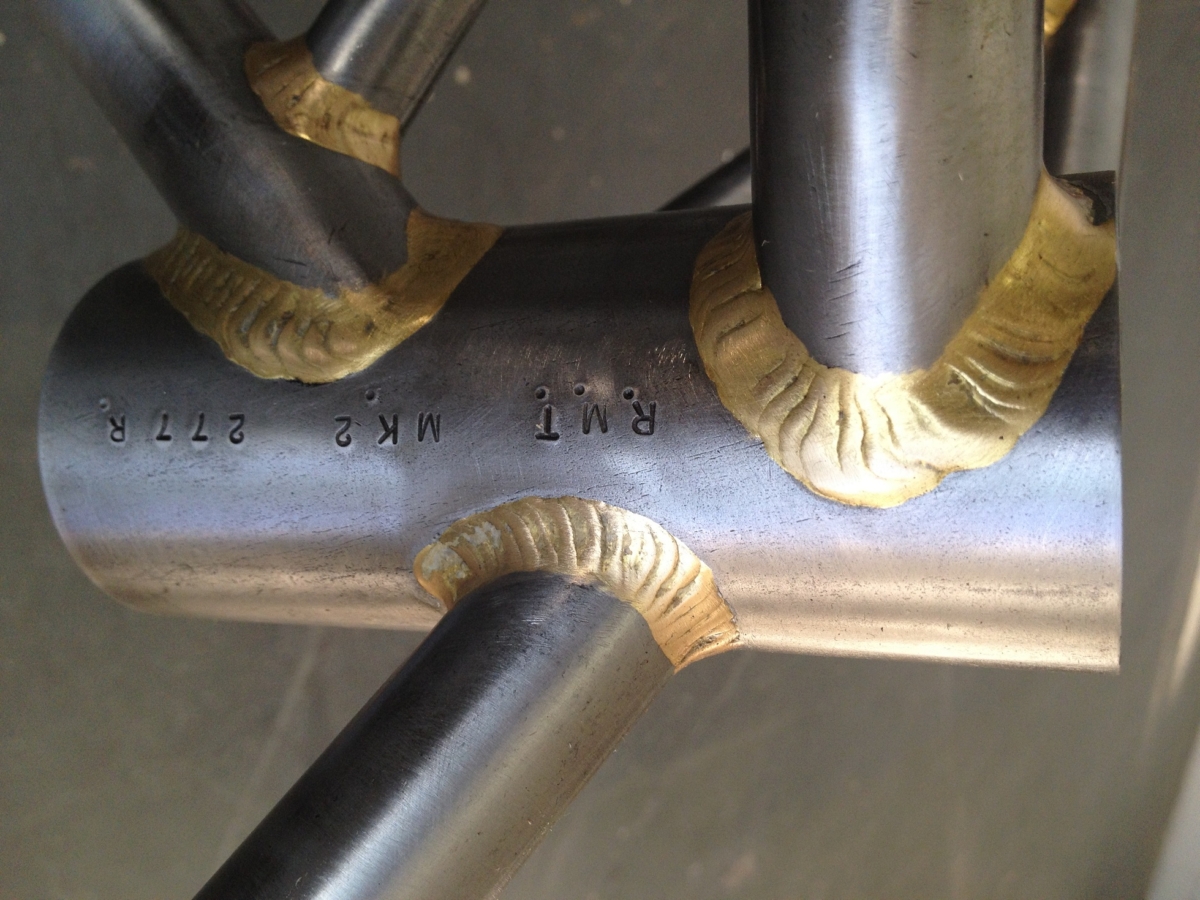 Stamped by the man himself.  Roger Titchmarsh.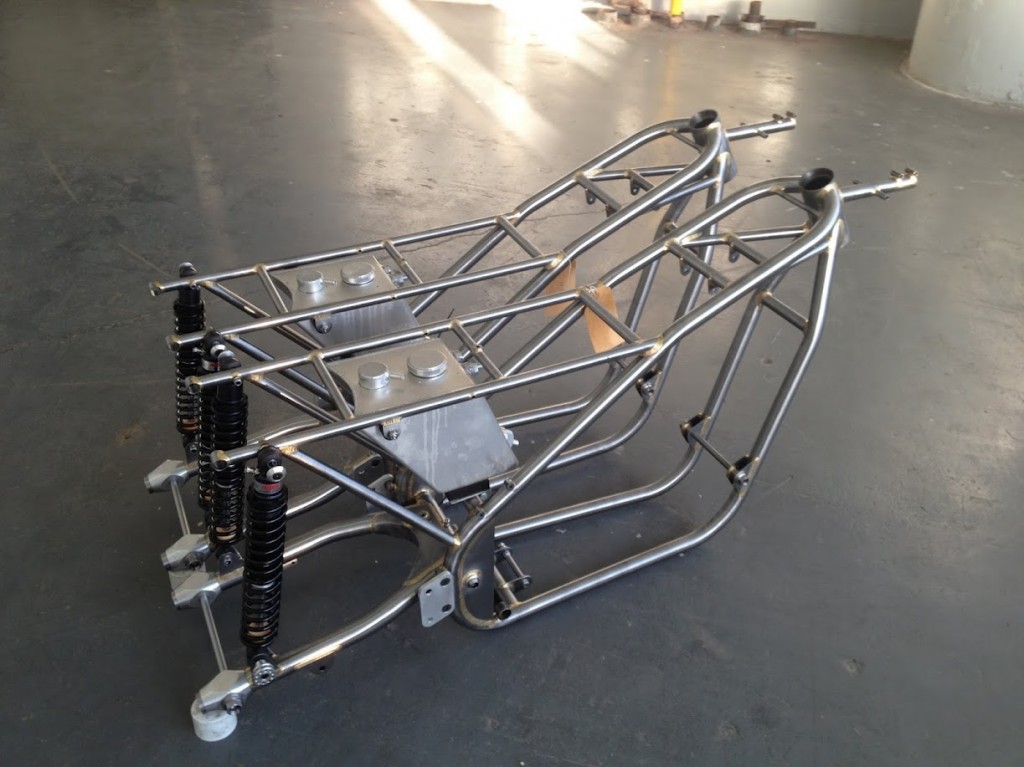 Falcon alloy/Ti racing shocks from the UK.  Good, good stuff.  In the past we've used Works Performance and been very happy with them, but unfortunately Works discontinued their Ultralite series of racing shocks, and Falcon does racing well, so it was an easy decision.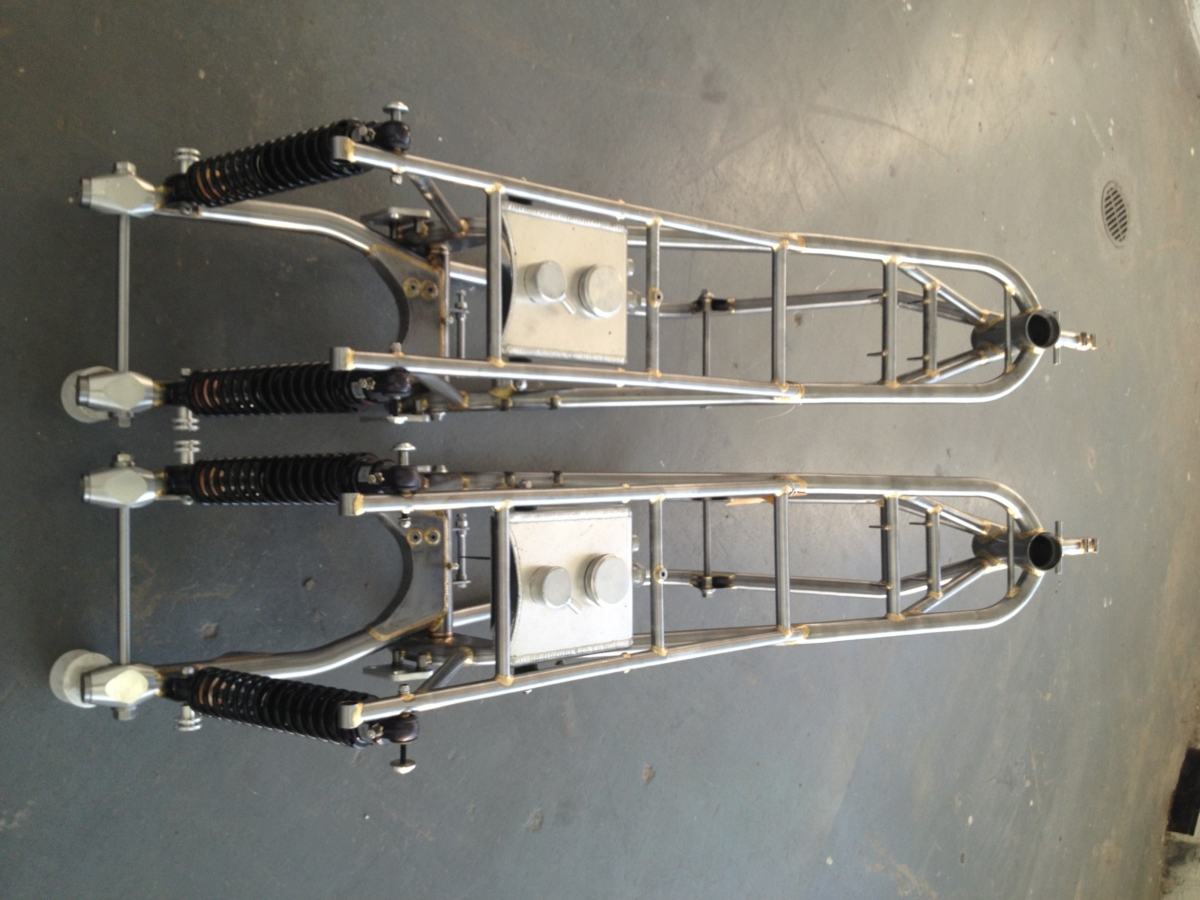 This is as close to an assembly line as we get.  Certain to keep the shop bustling for the spring and beyond. The chassis on the left is earmarked for a Nourish Racing Engineering (NRE) 8-valve 750cc motor, built to Formula 750 specifications.  This bike will run a Marzocchi front end with twin Brembo calipers, and a flat-track-style spool-type rear hub with knock-off.  This will be heavily campaigned in AHRMA's National Series in the F750 class.
Once completed, the chassis on the right will be our pièce de résistance – a 1007cc Steve Maney motor, fully blown with a Drouin supercharger, to run (and we mean RUN)  on the street.  Yes, that's right, a fully blown 1007cc Norton street bike in a Seeley MK2 chassis.  Our ears are already hurting.  The motor is now complete but required swapping the alloy MAP rods for steel Carrillos; the only way to go for reliability and safety to handle the boost.
Both bikes will be documented fully as we progress on their creation.  Thanks to John Magyar and International Mining Services for the contract, and to Minnovation/Comstock Engineering for their help getting the ducks in a row.
See all posts on this build by clicking here: https://nycnorton.com//tag/nre/