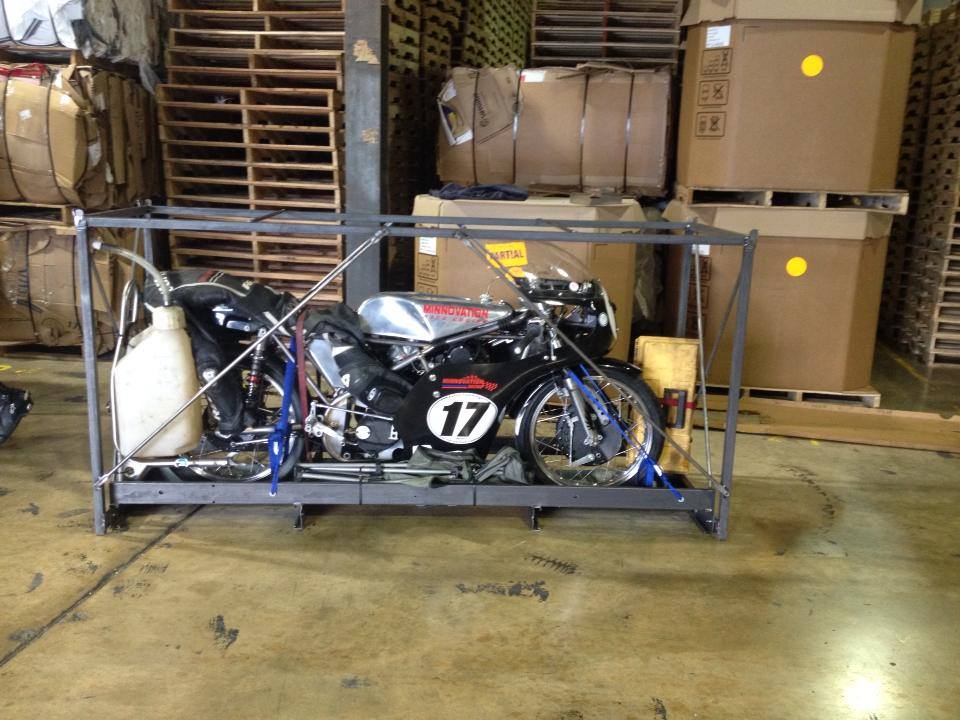 We've been tardy at posting one of the biggest announcements in our racing times… the invitation to compete in the Island Classic at Phillip Island, Australia, January 24-26, 2014.  The Australians have graciously extended their hand to a select few Americans, inviting them to compete in this huge event, and we are most flattered to have been included.  There are 2 groups of American racers heading over; a West Coast group headed up by Dave Crussel, and an East Coast group, arranged by Bob Coy (USCRA).  Our little sub-group – Dave Roper, Maurice Candy, our filmmaker friend Don Lange (who will be capturing the whole event – more on that in another post later), and me (Kenny Cummings) – will be departing from New York, flying into Sydney, doing a bit of sight-seeing, then meandering our way down to Phillip Island.
The Aussies are a tough lot – competitive and fast – and most of their bikes are running on Methanol with very high compression numbers,  so we're at a power disadvantage right off the bat.  Regardless, we're all up for the challenge and will be kicking as much butt as we can muster.  And if not… well then a trip to the beach might make it just right.
Here's a youtube vid of Richard "Midge" Midgly wrapping up the crate of our Seeley G50, preparing for its packing within the East Coast group's container:
https://www.youtube.com/watch?v=JDfUQAVF0jg
 This vid was filmed last November 2nd, and the boat has already arrived in Melbourne and been unloaded, so the bike is there awaiting its pilot.
More updates to come…