For 6 years Kenny (and ultimately NYC Norton) worked out of about 400 square feet of space within a larger 4200 sq ft space lovingly known as Spannerland.  For those who don't know the back story, Spannerland, located in a corner of a massive industrial building just outside the Holland Tunnel, was created in 2006 as sort-of co-op shared by a group of NYC based racers who needed more space than they could each realistically afford in pricy Manhattan.  Spannerland treated everyone well – on any Sunday it could be a quiet cavern of classic bikes, or a buzzing workshop of machines fabricating parts to get folks to their next race.  But as things happen, racers settle down and move away, interests change, etc.  Towards the end of 2012 a lease renewal went into effect, and NYC Norton moved out of the small carved-out space occupied for the last 6 years, across to the western side of the room, and now taking up exactly one half of the shop (2100 sq ft), with the other half being shared with our friend, colleague, and avid Norton collector Jamie Waters.  Below are some shots illustrating the changes: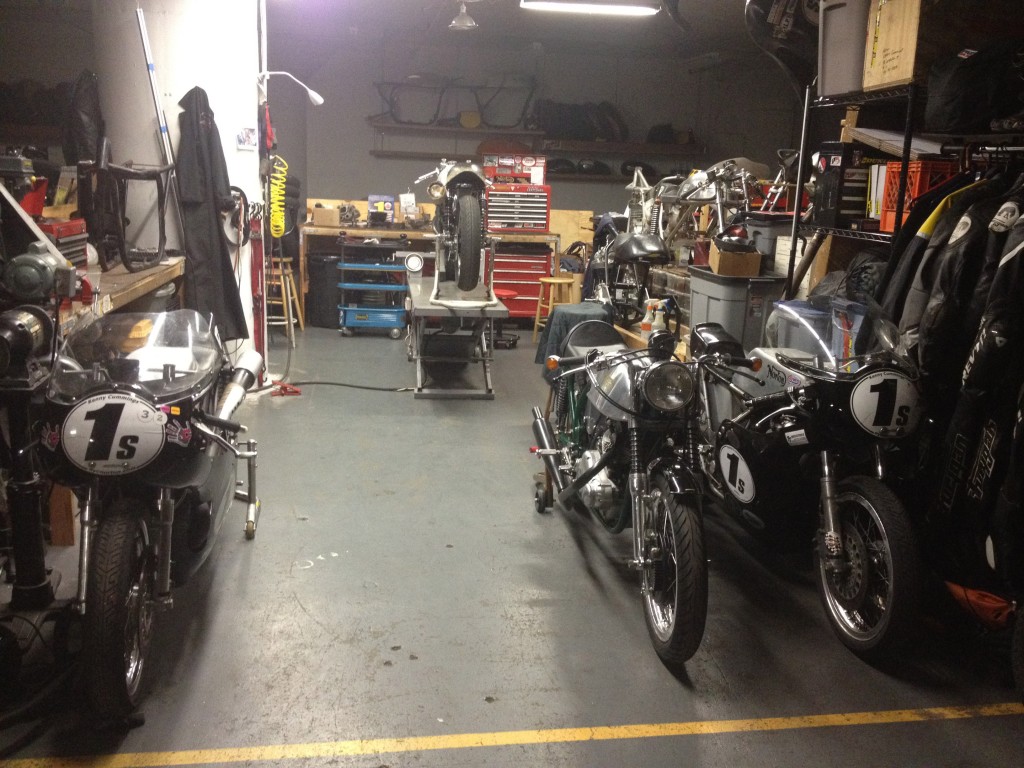 November 2011:  The yellow line delimits the front of our old allocated space, with the back bench marking the rear.  A fine little rectangle it was…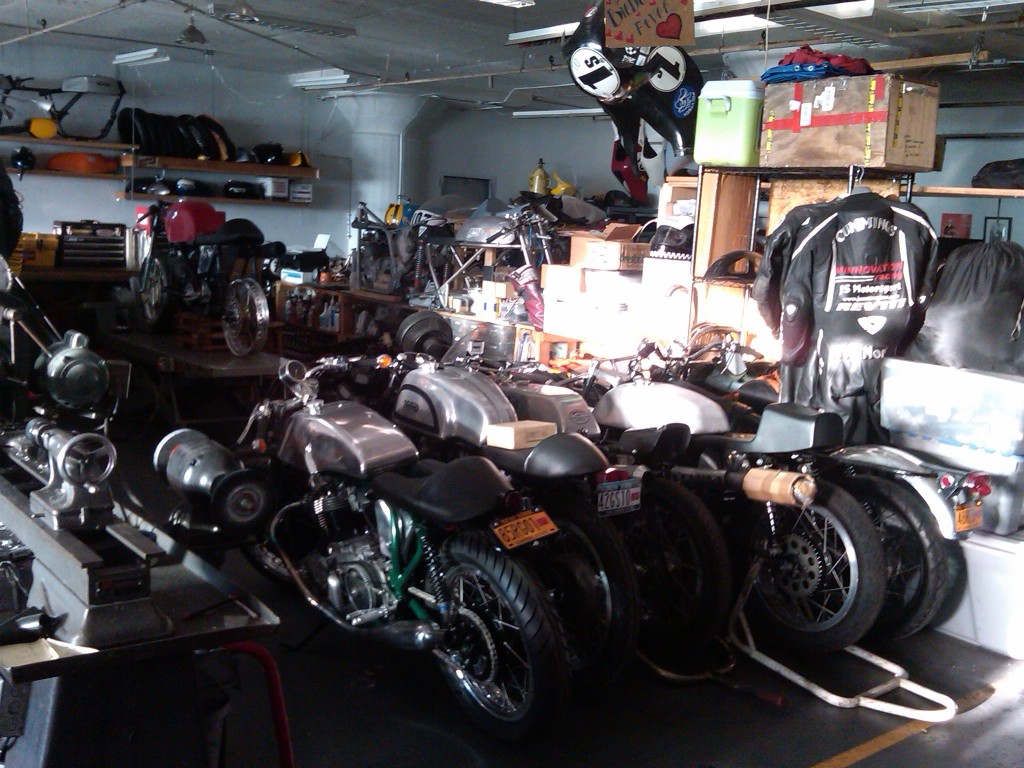 …but it got really tight in there.  Often it could take 10 minutes to move bikes around just to get one off the lift.
January 2013: A good shot of the back quarter of the new space where we tucked in a few bikes to keep them safe while the shelves were built and the lifts moved.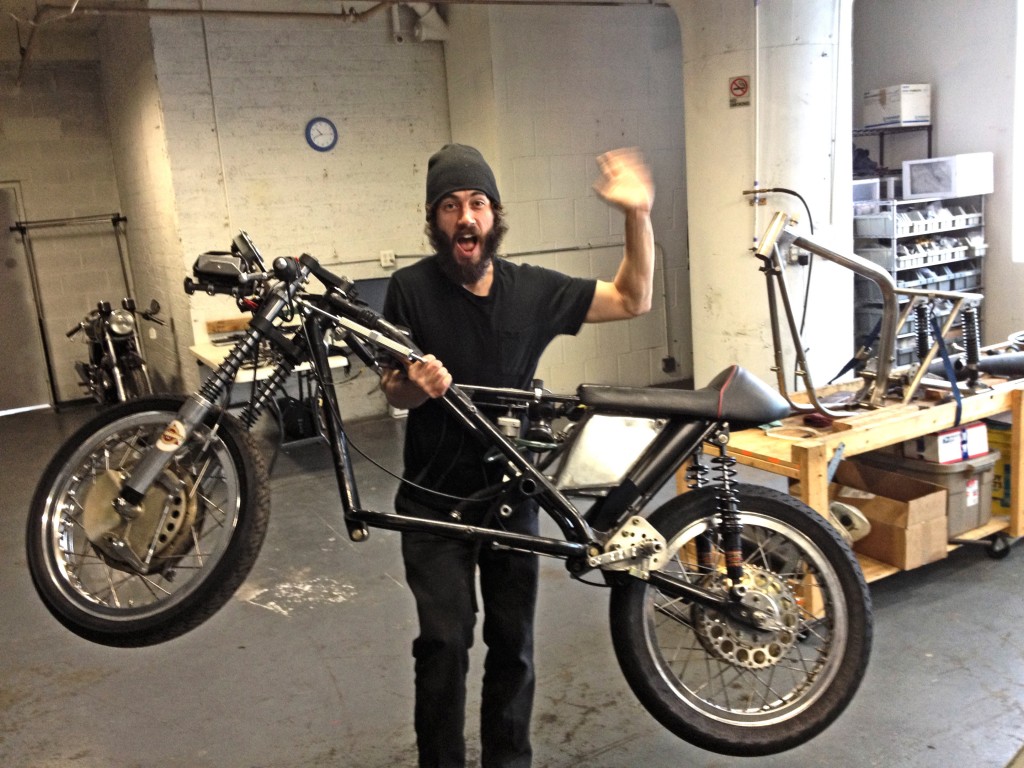 Jon illustrating how strong he is.  But don't be fooled people… that's a McIntyre chassis with magnesium Fontana/Menani brakes; light as a feather.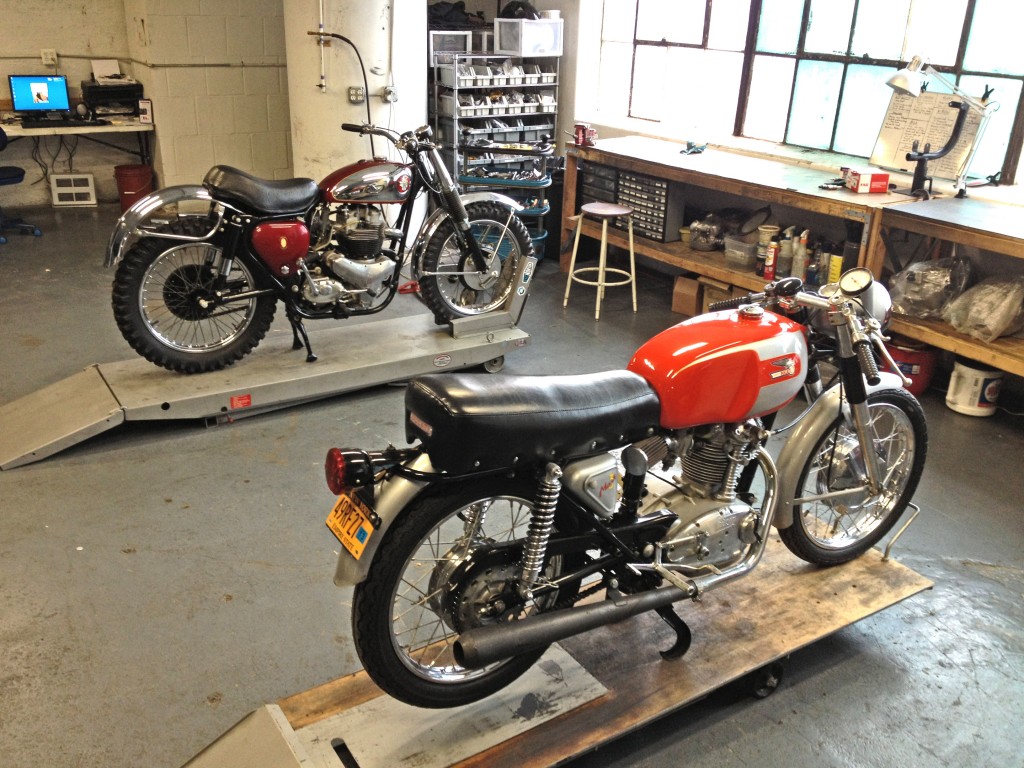 It is NYC NORTON after all, but we often take on other interesting projects.  In the background on the new lift arrangement is an absolutely stunning '62 Rocket Goldstar that is getting the motor transferred to its original frame which needed some love and repair.  A fun job to tear it all down, then build it back up again, better than ever.  In the foreground is a little Ducati Diana 250cc we are preparing for one of our best clients so he can take it over to Italy this spring for the Moto Giro.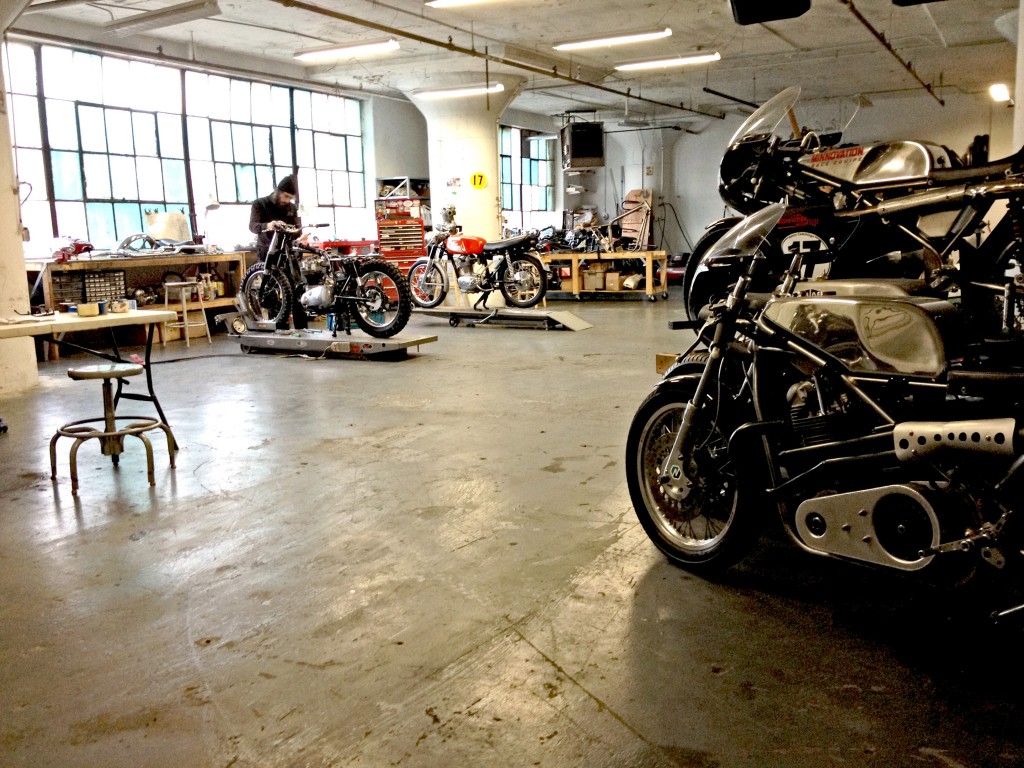 Taking shape.  Jon works on a T120 bobber (someone's gotta do it).  Just out of view in the back of the room, obscured by the Seeleys in the foreground, is our dirty room with lathe, mill, blasting cabinet, etc.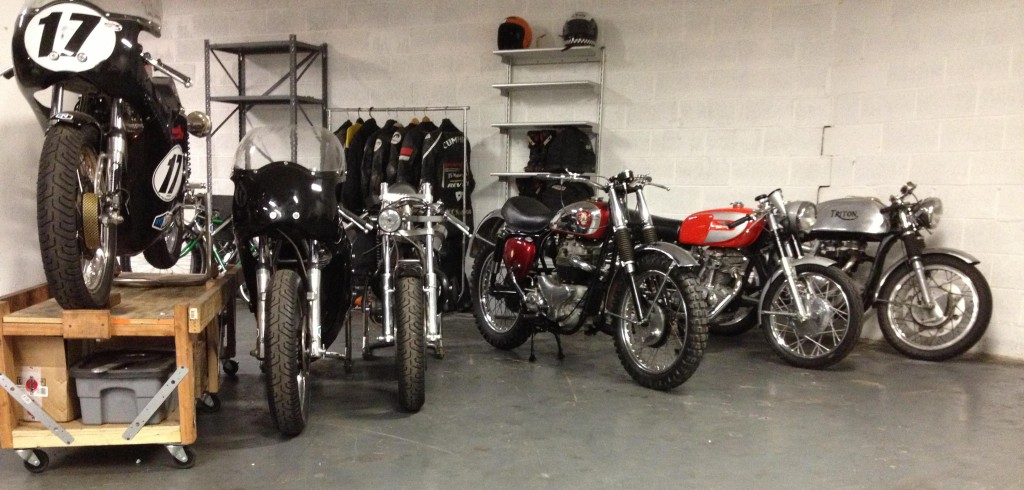 The entryway – an ever-revolving display of beautiful hardware to greet you as you walk in.
As the shop develops we will add more shots.  And, like anything, when there is extra space it is certain to be filled with more and more stuff.