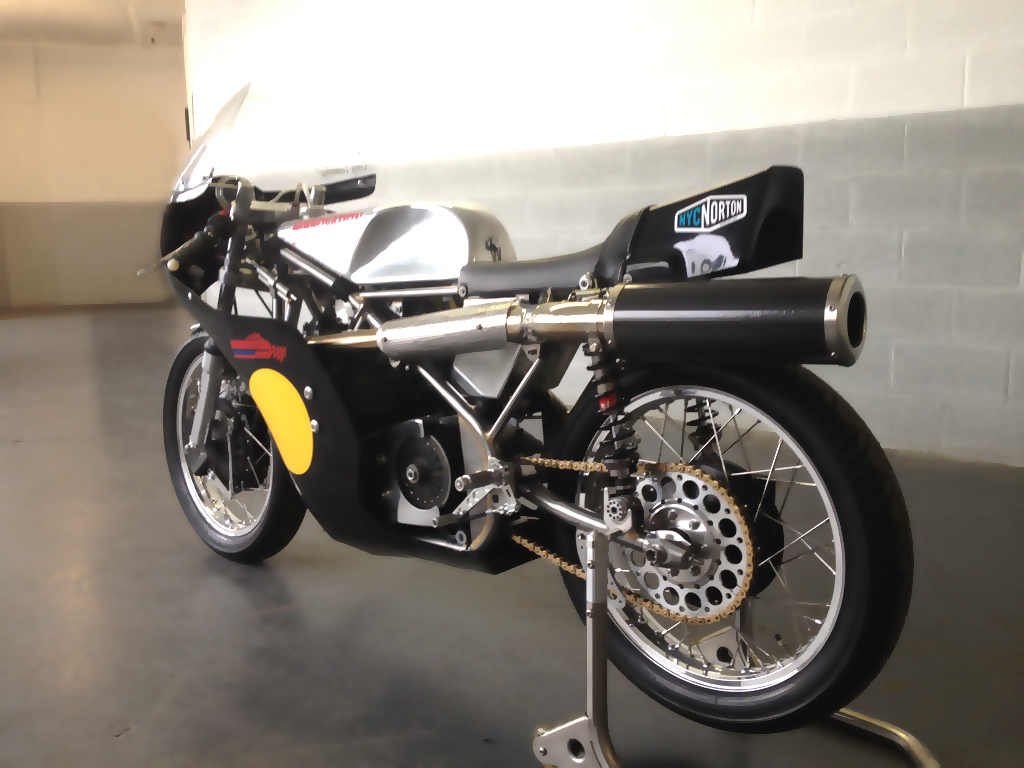 After an outing on stunning Minnovation Racing Works Seeley G50 at Cadwell Park, a deal was struck for NYC Norton to provide complete Seeley G50 racing bikes here in the states.
Minnovation and NYC Norton immediately began collaborating, building up the sister bike to the Minnovation Works G50 to showcase and campaign here in the US.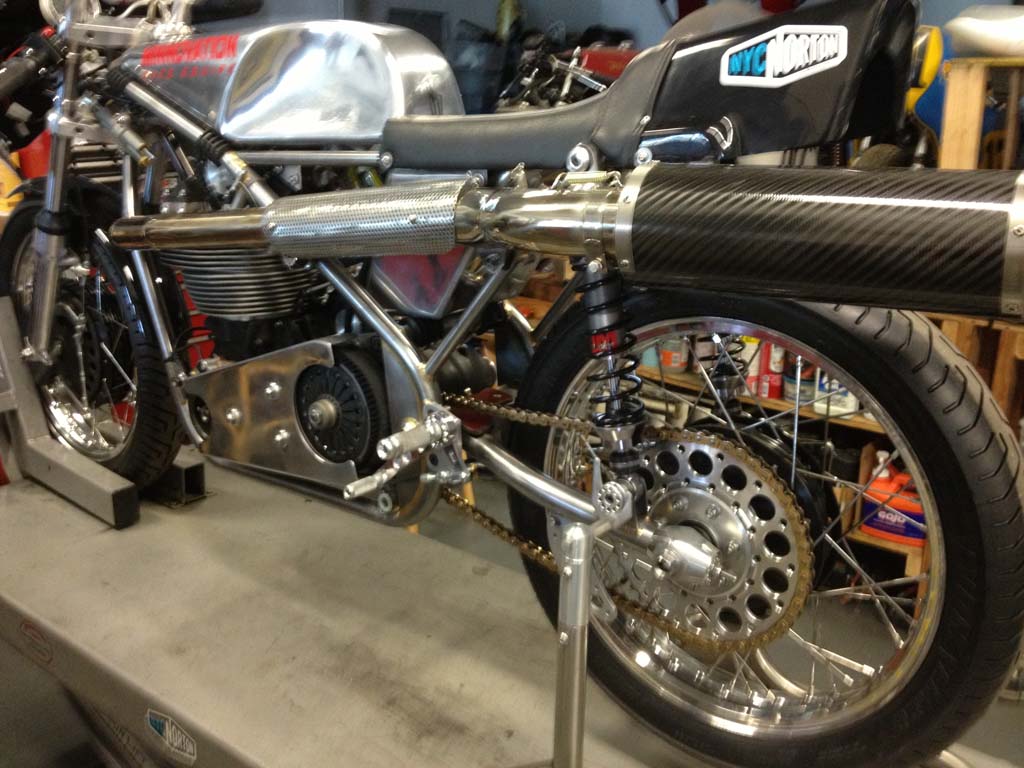 The bike was completed and track-ready by early September, 2012, in time for AHRMA/Barber festival, and a shakedown run at Summit Point beforehand.  Weighing in at under 240lbs it is an incredibly tidy package with an phenomenal power-to-weight ratio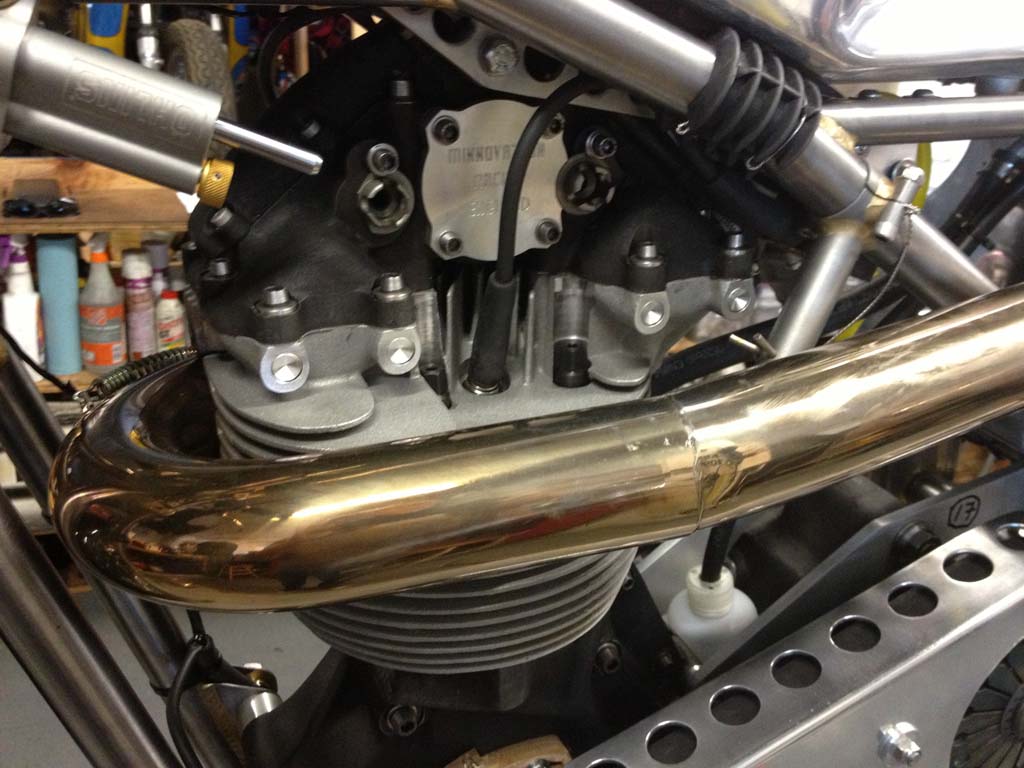 Minnovation short-stroke G50 motor.  NRP stainless exhaust.   Absolutely top spec for the 500 Premier class.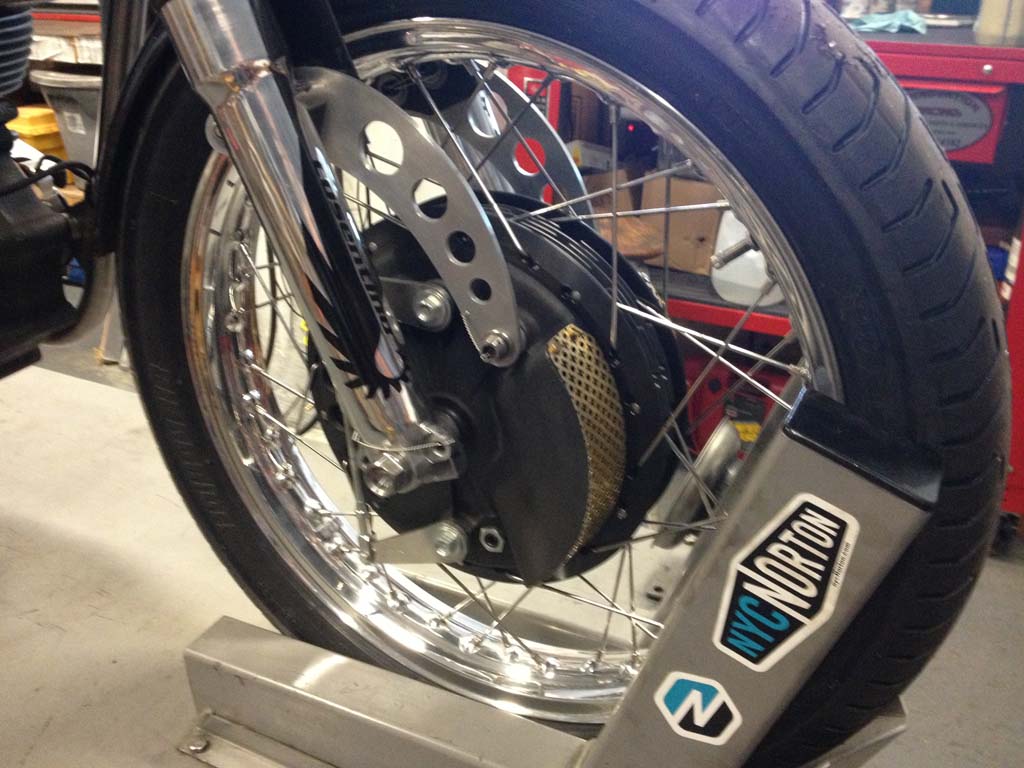 The detail work is second to none.  Replica Fontana 210mm Front Brake.  Cosentino Internals in Roadholder forks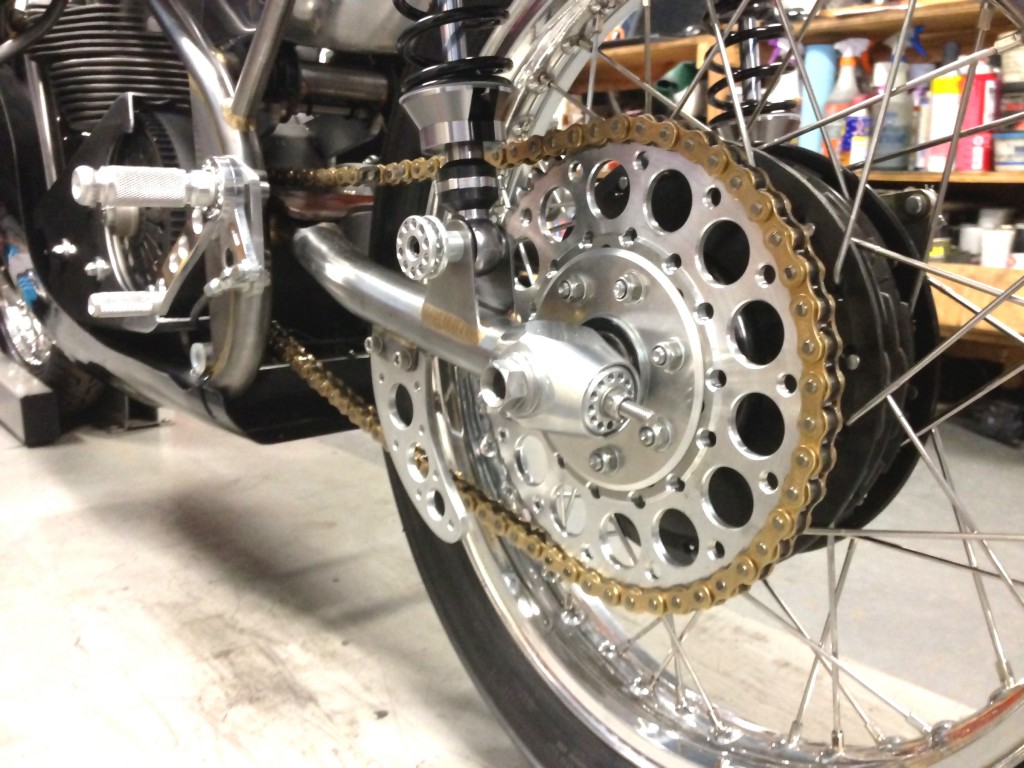 Replica Fontana 180mm magnesium rear brake with cush-drive sprockets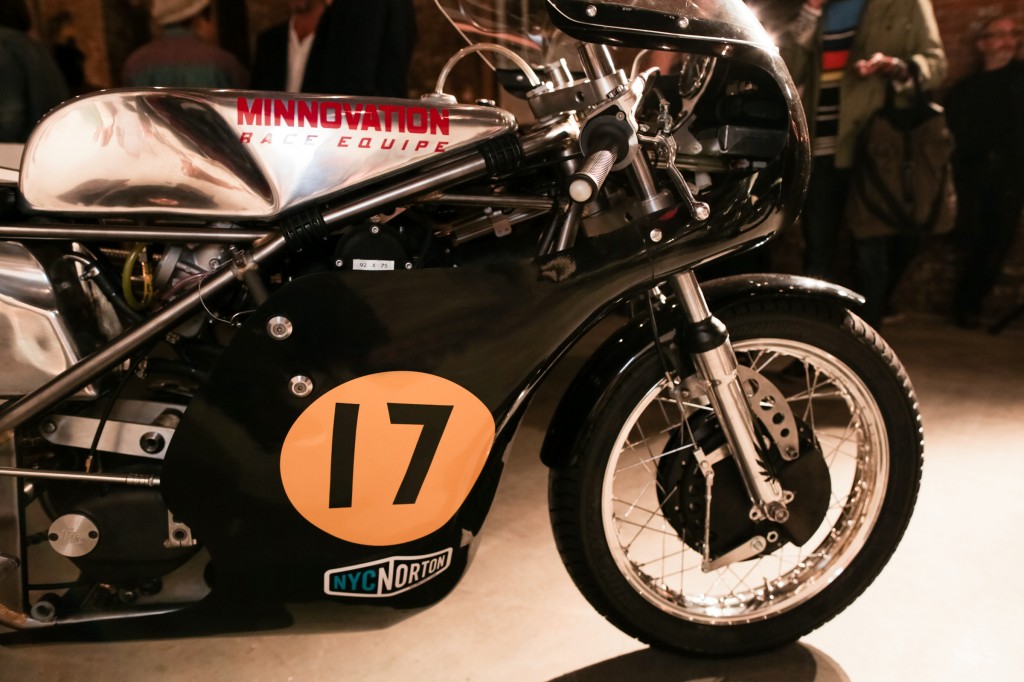 We may be biased, but this is our pick for the most beautiful motorcycle available for vintage racing today.
Complete bikes and all associated components available for purchase.
Email info@nycnorton.com for more details